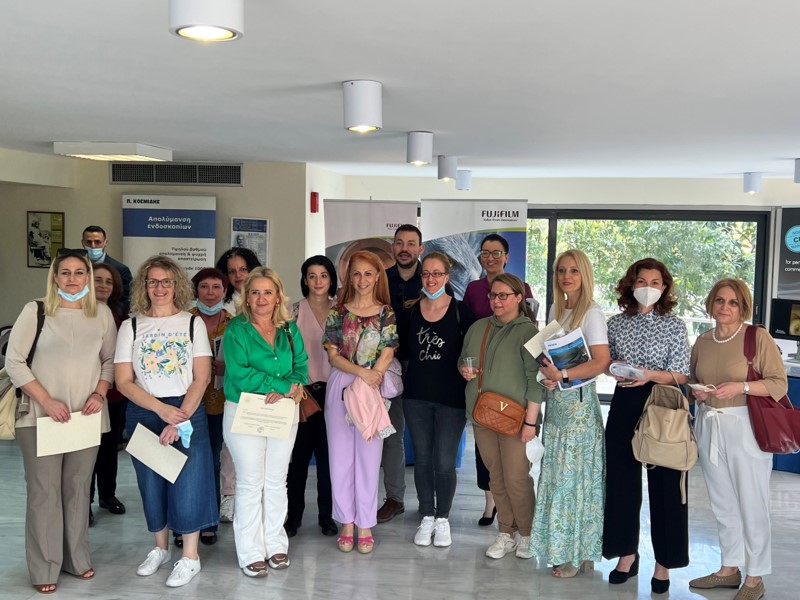 ENDOSCOPIKI S.A. participated in the 6th Educational Disinfection Endoscopy Seminar which was held at the amphitheater of Hellenic Society of Gastroenterology.
ENDOSCOPIKI SA participated in the 6th Education Disinfection Endoscopy Seminar, organized by the Hellenic Society of Gastroenterology. The seminar took place at the amphitheater of Hellenic Society of Gastroenterology on Saturday 14th of May.
The experienced and well-trained team of ENDOSCOPIKI SA presented during the Disinfection Endoscopy Seminar, the proper disinfection techniques for endoscopes, needed in order to achieve the highest disinfection rate in accordance to the European regulations.
At the beginning of the Seminar, healthcare professionals delivered several educational speeches. Later, those who attended the seminar in-person had the opportunity to participate in a hands on training for the disinfection of the endoscopes, organized by ENDOSCOPIKI SA.
The above procedure is extremely important for the protection of patients and healthcare staff from infections and is an indicator of the quality of the provided nursing services.