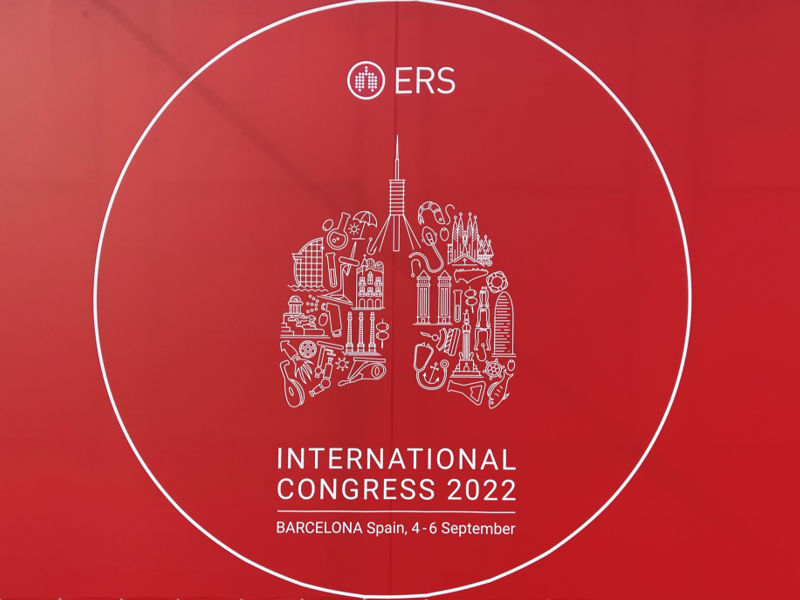 ENDOSCOPIKI S.A. participated in the ERS International Congress 2022 by European Respiratory Society (ERS) which took place (03-06 of September) in Barcelona.
Official Launches 
EB-710P slim Endoscope is a slim endoscope equipped with an exceptionally compact CMOS sensor. This technology means that the tip is a mere 4.1 mm in diameter, so that it may penetrate the periphery of the lung much more easily than a conventional systems. In addition, there is a rotation mechanism which allows the user to return the endoscope safely to its original position. The ergonomic grip and the teardrop-shaped dial used with the rotation function make for smooth handling.
Hands-on Workshops
Throughout the congress several speeches were made by physicians, and hands-on workshops were organized by our partners Fujifilm Holdings Corporation, Erbe Elektromedizin GmbH and Hunan Vathin.  Participants had the opportunity with the help and guidance of world-renowned instructors to use the latest technology and practice difficult endoscopic techniques. In fact, at the workshop held by Hunan Vathin on Tuesday, September 6, on the topic of "Single use bronchoscopes, New possibilities & Tips and Tricks", the speaker was Dr. Fotios Sampsonas from the University Pulmonology Clinic of the University of Patras together with Dr. Javier Flandes Aldeyturriaga.